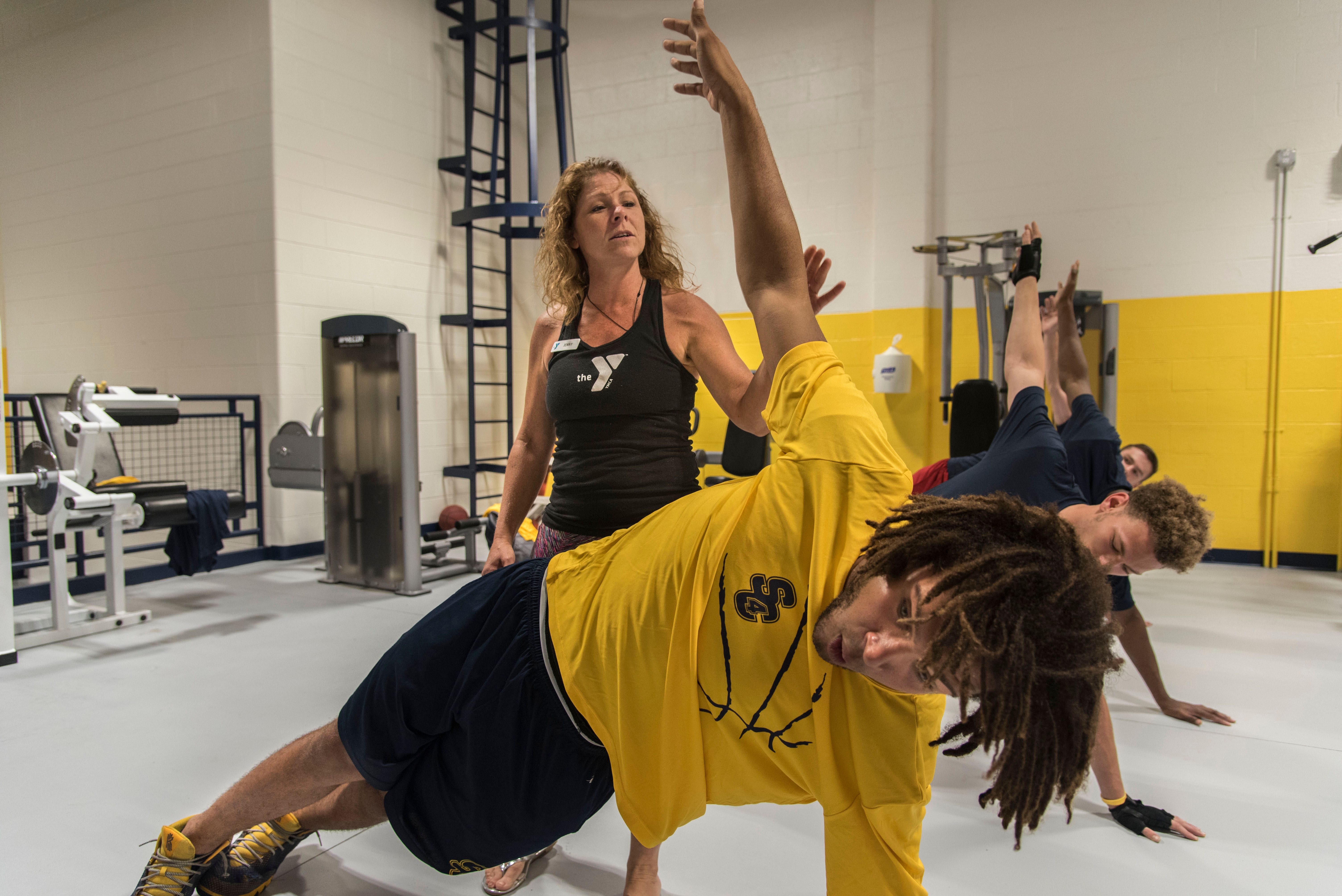 St. Clair County Community College's new fieldhouse will be even more useful to SC4 students and employees, thanks to a new collaborative effort between SC4 and the YMCA of the Blue Water Area.
The YMCA is offering students and staff a special Freshman 15 membership opportunity for September. The one-month membership will be $15 and gives members access to all YMCA facilities.
The YMCA also will offer a range of group exercise classes at the fieldhouse. Those six-week classes include yoga, boot camp and cardio exercises. Classes are free with a YMCA membership, or $10 each without a membership. Wellness coaches from the YMCA also will be at the fieldhouse fitness center during specific hours to offer health and exercise advice. A class schedule is available at bluewaterymca.com/sc4.
"The new fieldhouse is a jewel for the college and the community," said SC4 President Dr. Deborah Snyder. "By working with the YMCA, we can make this wonderful facility even more valuable to our students and staff."
Denise Brooks, president of the YMCA of the Blue Water Area, said her organization is excited about offering programs on campus. "Building a culture of health in our community means working together to develop solutions and take actions as simple as putting services and programs where people are."
More information about YMCA programs available to SC4 students and employees can be found at bluewaterymca.com, by calling the YMCA at (810) 987-7251, or by visiting the YMCA at 1525 3rd St., Port Huron.