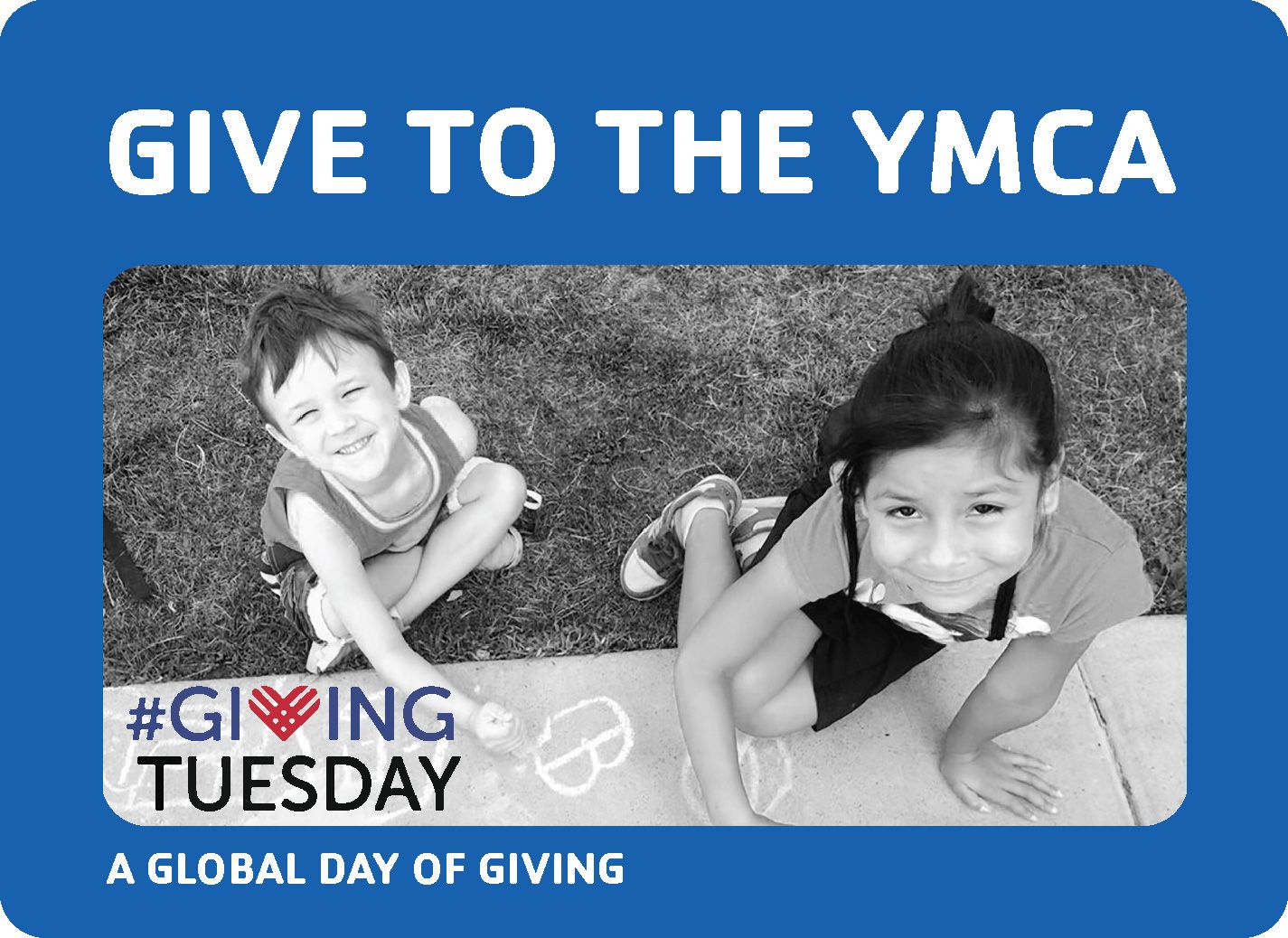 Giving Tuesday is an annual day that is dedicated to giving. This movement came about in the wake of Black Friday and Cyber Monday. It is a collaborative charitable effort that encourages all of us to give back to our communities. One of the ways you can give back this holiday season is by giving to the YMCA of the Blue Water Area.
Your donations help to meet the needs of neighbors in our community. We have programs that reach people from all walks of life. To name a few:
-Our CATCH Club Kids program in the Port Huron elementary schools helps children make healthy choices and gives them a safe place to be after school.
-We recently launched the LIVESTRONG program that is renewing hope in the lives of cancer survivors and those undergoing treatment for cancer.
-The Enhance Fitness program is offered at multiple locations in St. Clair County and helps active older adults to stay active. 
-My Healthy Vet At The Y is a new program created to encourage local veterans to be more active in classes where they can meet other local veterans. 
-The Financial Assistance program creates the possibility of having a reduced rate Y membership for those that would not be able to afford it otherwise. 
As we work together to create programs that meet the needs of our neighbors, we need your support so please consider giving to the Y this Giving Tuesday.
Together we can do so much more!
3 WAYS TO GIVE!
- Donations can also be mailed to:
YMCA of the Blue Water Area
1525 3rd Street
Port Huron, MI 48060
- Give online at: Give to the Y for #GivingTuesday!
- Drop off a donation at the Welcome Center
*We ask that checks be made out to the Blue Water YMCA Foundation.
SHARE!
On #GivingTuesday, share with your family and friends why you give to the Y! Use the hashtags #GivingTuesday and #ThePowerofUs and be sure to tag @YMCAoftheBlueWaterArea.