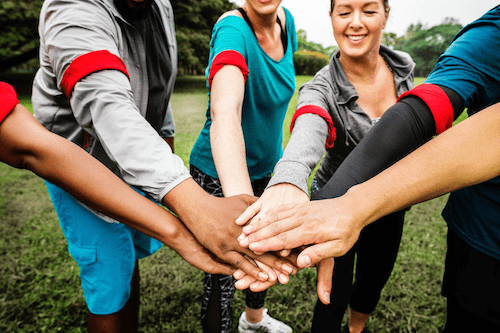 The YMCA is more than a gym…it's a cause. On April 11, 2019, the YMCA kicked off their Annual Open Arms campaign. Every dollar donated to the YMCA of the Blue Water Area has a lasting impact on the people of St. Clair and Sanilac Counties. The Y serves nearly 25,000 people – or 1 out of every 8 people in the area – every year. 
For more than 127 years, the YMCA of the Blue Water Area has stayed true to the cause of strengthening our community. Now through May 31st, the YMCA of the Blue Water Area invites you to consider donating to help provide safe, high quality, character-building programs for all. Your donations benefit the entire community. Where does your donation go?  
Your charitable gift, big or small, helps fun the Y's financial assistance program and can help make possible the many programs the Y provides to the community like Safety Around Water, CATCH Kids and Healthy out of school time. In 2018, the Y touched the lives of 8,200 children and more than 3,000 children had access to swim & water safety education. Because of the generosity of donors, kids have a safe place to learn and build confidence after school, families have a way to reconnect and grow together; and people throughout the Blue Water Area have programs to help them reach their full potential.

No matter who you are or what neighborhood you grew up in, the Y is a place for anyone who needs us. From water safety to safe spaces, we give everyone the opportunities they need to reach their full potential. 

Make donation today by visiting the Y's web site at www.bluewaterymca.com/donate or by stopping in the Y at 1525 3rd St, Port Huron, MI 48060.