WELCOME TO THE YMCA OF THE BLUE WATER AREA!
Our cause is focused on strengthening the communities we serve through youth development, healthy living and social responsibility. Learn more and get involved in changing lives with the Y's high impact programs and services.
Together, we can build a better us.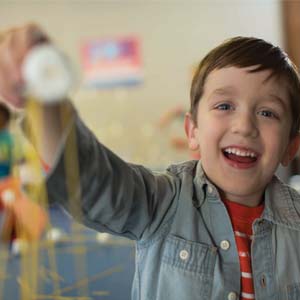 Along with singing "Auld Lang Syne" at the start of the New Year, making resolutions is a tradition for millions of Americans. However, while choosing a resolution can be easy, sticking to them is hard. A YMCA survey found that less than a quarter of respondents kept their resolutions. Many (71 percent) tried, but stated that they fell short of their goals, while 40 percent confessed that gave up within the first few months, even weeks, of the New Year!
At the YMCA, it's all about YOU! We're offering community members tools to give their New Year's resolutions a boost during Resolution Week.
What is Giving Tuesday? Find out more...
The YMCA will be closed on November 22nd for Thanksgiving so that our staff and volunteers can enjoy the holiday with their families.
The Y nurtures the potential of every child and teen. From cradle to career, the Y provides kids with the tools and resources to succeed in life.
Learn more.

We aim to improve the health and well-being of the Blue Water Area through programs and events that promote wellness, reduce risk for disease and help others reclaim their health.
Learn more.

When we work together, we move individuals, families and the community forward. You'd be surprised at what a huge difference a little bit of your time can make. Learn more.